New York, NY
Thursday, October 1, 2015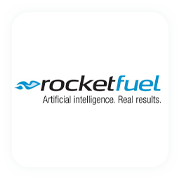 Rocket Fuel delivers a leading programmatic media-buying platform at Big Data scale that harnesses the power of artificial intelligence (AI) to improve marketing ROI in digital media across web, mobile, video, and social channels. Rocket Fuel powers digital advertising and marketing programs globally for customers in North America, Europe, and APAC. Customers trust Rocket Fuel's Advertising That Learns® platform to achieve brand and direct-response objectives in diverse industries from luxury cars to financial services to retail. Rocket Fuel currently operates in more than 20 offices worldwide and trades on the NASDAQ Global Select Market under the ticker symbol "FUEL." For more information, please visit http://www.rocketfuel.com or call 1-888-717-8873.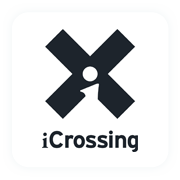 iCrossing is a marketing agency for the modern world. We create brand stories and user experiences that drive superior business results. Owned by Hearst, we're the only digitally-born agency inside a global content, media and entertainment empire. This gives our clients access to rich data, quality content, editorial expertise and powerful brand platforms. Named a "Leader" in Gartner's Magic Quadrant for global digital marketing agencies for the second year running, iCrossing is headquartered in New York and has 900 employees in 9 countries. For more information, visit www.icrossing.com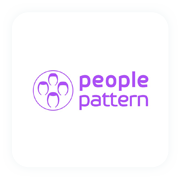 People Pattern provides Audience Insights to the world's biggest companies. Using data science to turn public expression into persona sets, People Pattern gives companies an edge in the race to win, retain and serve customers.
People Pattern helps companies:
Validate existing audience segments, and identify new segments to target

Acquire customers and loyalists

Enrich existing data
Inform campaign planning and activation