PEER 150 San Francisco Regional Dinner
Treasury Wine Estates Headquarters
Thursday, May 16th, 2019
The PEER 150
The San Francisco members of The PEER 150 are honored to host an evening of networking and content at Treasury Wine Estates Headquarters. Attendance is open to senior marketing executives approved by our PEER 150 team.
You are invited to join us for an evening of engaging content and idea sharing, along with great food and plenty of networking time with your peers.
We look forward to seeing you on Thursday, May 16th!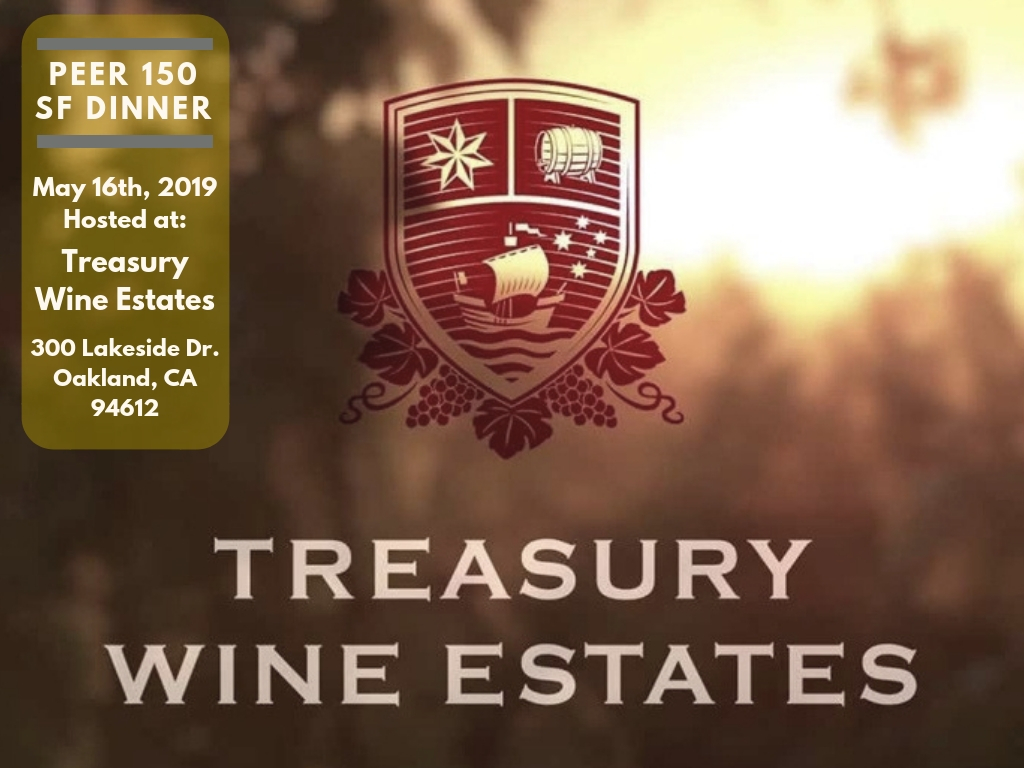 Thursday, May 16th
5:30 pm

– Networking & Cocktail Reception
6:30 pm

– Dinner Served
6:50 pm

– PEER 150 Welcome Comments

7:00 pm

– Growth Via Disruptive Thinking and Innovation Applied in a Historically Traditional Industry


7:15 pm

– Be the Hero with Marketing Intelligence


Ask a marketer what superpower they'd like, and the answer you'll get will probably sound a lot like Marketing Intelligence.
Marketing Intelligence is the superpower that means you can do things your clients thought were impossible.
Run campaigns that exceed all their expectations. Discover insights that they never could've imagined. Turn those insights into actions that make them want to carry you round the office on their shoulders.
Marketing Intelligence lets you Be the Hero.
In this presentation, Joseph Worswick will speak out why Marketing Intelligence is the superpower marketers need, and how they can get it.

8:15 pm

– Prize Drawing & Additional Networking
9:00 pm

– Adjourn
For more information about sponsorship, please contact RyanGabel@thepeer150.com.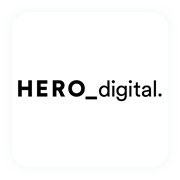 Hero Digital
is the leading independent customer experience agency.
We combine strategy, design, engineering, and analytics in our delivery of multi-channel customer experiences for brands. From the beginning of the customer's journey to the purchase process and post-purchase support, we help modern marketers keep their customers engaged with industry-defining experiences.
With six offices across the United States, Hero Digital offers clients the perfect balance of scale and agility.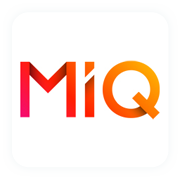 We believe marketers want two things: campaigns that perform beyond expectations and incisive insights they can use to reshape their business.That's why our programmatic campaigns go further than delivering great media results. Using our smart technology and even smarter data scientists, we help marketers understand their customers with crystal clarity, work out the best way to reach them and give them the power to solve strategic business-defining challenges. We call it Marketing Intelligence.
We provide marketing intelligence to many of the world's most prominent brands and media agencies, including American Express, Avis, Lenovo, Unilever, Microsoft, GroupM, Publicis and IPG.
We were listed in the Sunday Times HSBC Track 200 at number 4, making the top 10 for the last three years and were named Fastest Growing Tech Company of the Year at the 2017 Stevie Awards. MiQ operates globally from 15 offices located in North America, Europe and APAC.

PMG is a global independent digital company that seeks to inspire people and brands that anything is possible. Driven by shared success, PMG uses strategy, creative, media, and insights to deliver against its mantra of Digital Made for Humans™. Founded in Fort Worth, Texas and with offices in Austin, Dallas, Los Angeles, New York, and London, PMG's work for brands like Apple, Beats by Dre, Google, Sephora, Cirque du Soleil and OpenTable runs across 50+ countries globally and has received top industry recognition from Cannes Lions to Adweek Media Plan of the Year.
Ranked by Deloitte, Inc., and Entrepreneur as one of the fastest growing companies in the nation, PMG has grown because of its commitment to continuous improvement, business integrity, and cultivating dynamic relationships. That's why the agency has retained 90% or more of its clients over several years, and why Ad Age ranked PMG in its annual Best Places to Work list four years in a row. For more information about PMG, visit www.pmg.com.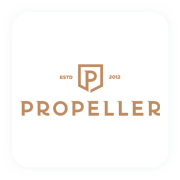 Keeping pace with the velocity at which markets and industries change is essential. This new era of continuous disruption needs a brand of management consulting that instills speed and agility. Propeller helps large organizations navigate and succeed in this increasingly volatile business landscape.
300 Lakeside Drive
Oakland, CA 94612
Treasury Wine Estates (TWE) is one of the world's largest wine companies, listed on the Australian Securities Exchange. Everything we do is dedicated to realising our vision of becoming the world's most celebrated wine company.