PEER 150 Los Angeles Regional Dinner
Soylent Headquarters
Thursday, May 2nd, 2019
The PEER 150
The Los Angeles members of The PEER 150 are honored to host an evening of networking and content at Soylent Headquarters. Attendance is open to senior marketing executives approved by our PEER 150 team.
You are invited to join us for an evening of engaging content and idea sharing, along with great food and plenty of networking time with your peers.
We look forward to seeing you on Thursday, May 2nd!
Thursday, May 2nd
5:30 pm

– Networking & Cocktail Reception
6:30 pm

– Soylent Product Sampling
7:00 pm

– Dinner Served
7:30 pm

– Welcome Comments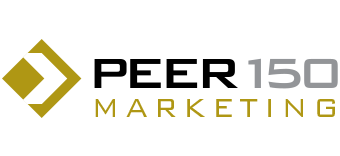 7:45 pm

– Innovation, Iteration, and Impact : The Future of Food



Join Bryan Crowley, CEO of Soylent to hear how this unique food tech start-up is moving beyond niche marketing directed at the silicon valley tech community and into mainstream messaging – while keeping mission at its core. For many, the word "Soylent" gives visions of a dystopian future or even astronaut food, and for good reason. The company was founded in Silicon Valley, by software engineers as a replacement for traditional meals for when their "bandwidth" was limited. The marketing and PR followed suit. Today, in addition to a leading direct to consumer business, the company is also sold in Wal-mart, 7-eleven, and Target – not exactly the play grounds for techie elites. So how do you market to both? Understanding your "super users" needs while acquiring new and different customers is a challenge for every food tech start-up, but Bryan along with Andrew Thomas, VP of Brand Marketing, will share some of the strategies that have worked for the company. The bottom line, you innovate and create different products for different use cases and audiences, you iterate and grow demand for the best new ideas, and you focus on impact, for your consumers, for those in need, and for the planet. Simple as that, right? Oh, and you bring others along for the ride. So come and join the conversation and let's talk about the future of food!

8:45 pm

– Prize Drawing & Additional Networking
9:00 pm

– Adjourn
For more information about sponsorship, please contact RyanGabel@thepeer150.com.
PMG is a global independent digital company that seeks to inspire people and brands that anything is possible. Driven by shared success, PMG uses strategy, creative, media, and insights to deliver against its mantra of Digital Made for Humans™. Founded in Fort Worth, Texas and with offices in Austin, Dallas, Los Angeles, New York, and London, PMG's work for brands like Apple, Beats by Dre, Google, Sephora, Cirque du Soleil and OpenTable runs across 50+ countries globally and has received top industry recognition from Cannes Lions to Adweek Media Plan of the Year.
Ranked by Deloitte, Inc., and Entrepreneur as one of the fastest growing companies in the nation, PMG has grown because of its commitment to continuous improvement, business integrity, and cultivating dynamic relationships. That's why the agency has retained 90% or more of its clients over several years, and why Ad Age ranked PMG in its annual Best Places to Work list four years in a row. For more information about PMG, visit www.pmg.com.
1262 Palmetto St. (3rd Floor)
Los Angeles CA 90013
Soylent™ is a pioneer in food technology, producing healthy, functional foods that are good for the body and the planet. In 2013, Founder and CEO Rob Rhinehart developed the first iteration in his kitchen after recognizing the need for a simpler, more efficient food source. Soylent uses science and technology to solve the challenges plaguing the current food system and work toward its mission of providing access to quality nutrition to people across the globe.