PEER 150 Chicago Regional Dinner
Morningstar Headquarters
Wednesday, May 22nd, 2019
The PEER 150
The Chicago members of The PEER 150 are honored to host an evening of networking and content at Morningstar Headquarters. Attendance is open to senior marketing executives approved by our PEER 150 team.
You are invited to join us for an evening of engaging content and idea sharing, along with great food and plenty of networking time with your peers.
We look forward to seeing you on Wednesday, May 22nd!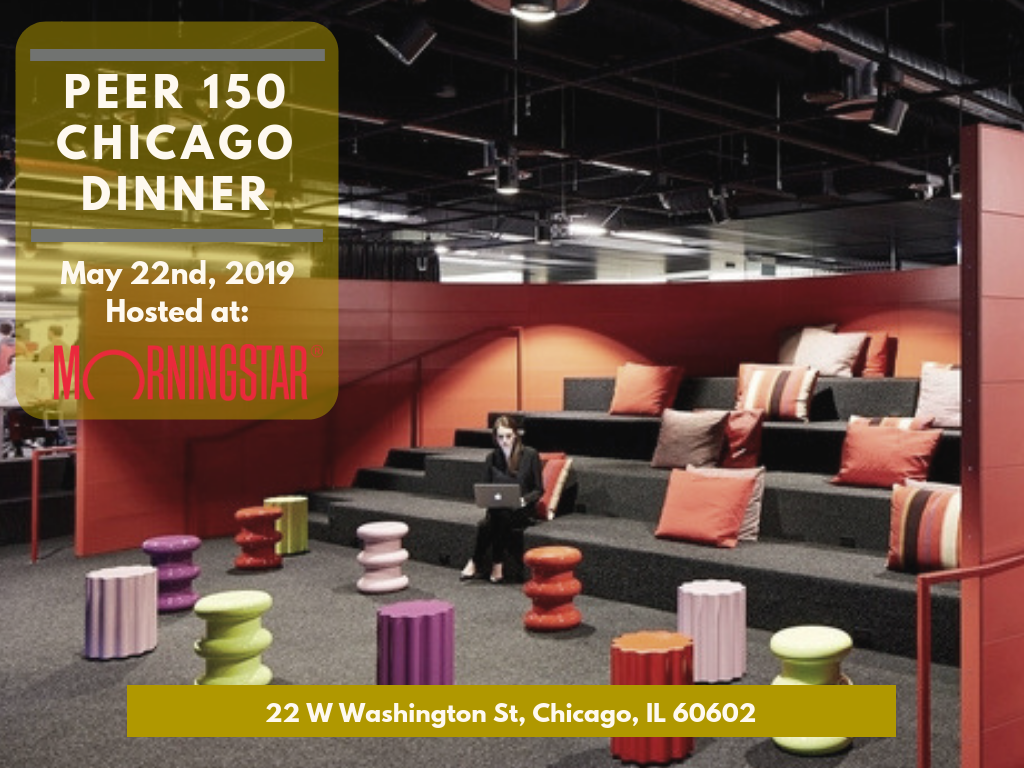 Wednesday, May 22nd
5:30 pm

– Networking & Cocktail Reception
6:10 pm

– Welcome Comments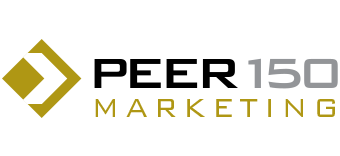 6:15 pm

– Panel Discussion: Preparing for the Future of Work Today
Moderator:

Panelists:





Please join our panel in a discussion on the future of work and learn from leaders as they share insights on how companies are preparing their workforce and businesses for the future. Specifically our panel will discuss topics covering how they are readying their business and marketing organizations. They will also share insights into the top skills needed to lead in the future and how culture and mission drive innovation.

7:00 pm

– Dinner & Additional Networking
7:45 pm

– Office Tours / Adjourn
For more information about sponsorship, please contact RyanGabel@thepeer150.com.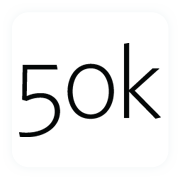 Founded in 2001, 50,000feet is an independent global brand consultancy and creative agency, utilizing an interdisciplinary approach that combines business intelligence, audience insight and design thinking. Helping clients build strong brands across media and platforms, 50,000feet delivers human, immersive and trusted solutions that reach audiences and inspire them to act. The agency's integrated, award-winning experiences for brands like Abbott, BMW, Harley-Davidson, Knoll, Mastercard, NYSE, Sony and Wilson deliver market-moving performance by synchronizing print, digital, video, retail and environmental applications with business and brand strategies. From identity systems, marketing communications and advertising to all facets of interactive, 50,000feet uses strategy, design and technology to help brands connect more deeply with their customers. Learn more at
50000feet.com
.
PMG is a global independent digital company that seeks to inspire people and brands that anything is possible. Driven by shared success, PMG uses strategy, creative, media, and insights to deliver against its mantra of Digital Made for Humans™. Founded in Fort Worth, Texas and with offices in Austin, Dallas, Los Angeles, New York, and London, PMG's work for brands like Apple, Beats by Dre, Google, Sephora, Cirque du Soleil and OpenTable runs across 50+ countries globally and has received top industry recognition from Cannes Lions to Adweek Media Plan of the Year.
Ranked by Deloitte, Inc., and Entrepreneur as one of the fastest growing companies in the nation, PMG has grown because of its commitment to continuous improvement, business integrity, and cultivating dynamic relationships. That's why the agency has retained 90% or more of its clients over several years, and why Ad Age ranked PMG in its annual Best Places to Work list four years in a row. For more information about PMG, visit www.pmg.com.
22 West Washington Street
Chicago, IL 60602
Morningstar, Inc. is a leading provider of independent investment research in North America, Europe, Australia, and Asia. The company offers an extensive line of products and services for individual investors, financial advisors, asset managers, retirement plan providers and sponsors, and institutional investors in the private capital markets. Morningstar provides data and research insights on a wide range of investment offerings, including managed investment products, publicly listed companies, private capital markets, and real-time global market data. Morningstar also offers investment management services through its investment advisory subsidiaries, with more than $207 billion in assets under advisement and management as of Sept. 30, 2018. The company has operations in 27 countries.