PEER 150 Marketing National Summit
Host Hotel: Claremont Club & Spa
HQ Stops: Pandora, Ancestry, Opendoor & OneLogin
November 7-9, 2018
Welcome to the Marketing National Summit!
The members of The PEER 150 are honored to host a destination event of networking, content, and company headquarter visits in the Bay Area November 7-9, 2018. Attendance is reserved for current members of The PEER 150 as well as select guests and colleagues approved by our PEER 150 team.
The event will be filled with unique and exclusive access to Pandora, Ancestry, Opendoor, and OneLogin HQs with unfiltered discussions and content. It is also a chance for our members to network and share ideas.
We look forward to seeing you in November!
Click the following link to see a video showcasing our 2017 National Summit: PEER 150 National Summit Video.
Click the following link to see photos from the 2017 National Summit: PEER 150 National Summit Photos.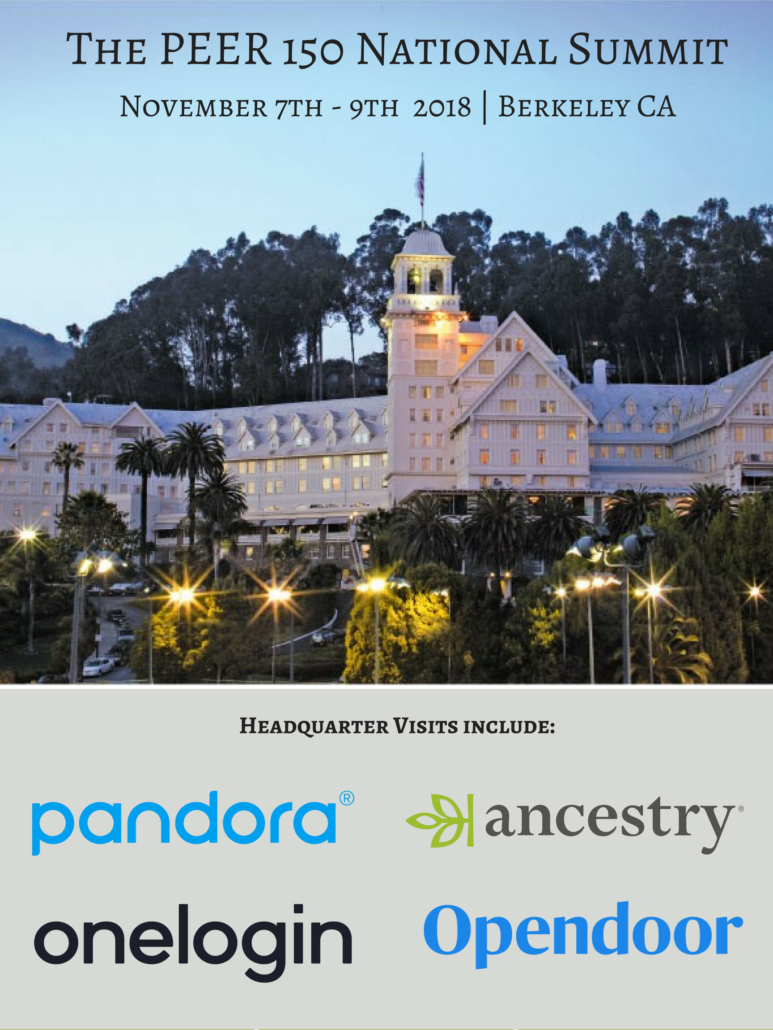 Wednesday, November 7
6:00 pm

– Exclusive Opening Cocktail Reception at Claremont Club & Spa
9:00 pm

– Adjourn
Thursday, November 8
7:00 am

– Breakfast
8:00 am

– PEER 150 Welcome Comments
8:15 am

– Women's Leadership Panel

Moderator:

Join us for a thought-provoking discussion about women in leadership and how they have helped shape the industry today. You'll get a chance to hear from some of the brightest & boldest women in marketing talk about their career journey, being a woman leader, the challenges, rewards, frustrations they have faced along the way and what keeps them motivated to move forward in their career path.


Michelle Killebrew
Marketing Executive, Digital Expert & TEDx Speaker

Panelists:

Mariela Ure
CMO
Universal Studios Hollywood


Wendy Ong
Head of Marketing
TaP Mgmt


Elisabeth Charles
CMO
Rodan & Fields


Sydney Seiger
VP & CMO
TXU Energy
9:15 am

– Hacking Social: The State of Social Media Security

Last year there were numerous stories of targeted attacks and compromise via social media. Protecting our brands, people, and organization in the context of new business communications platforms – social media and digital platforms – is more important than ever. The ZeroFOX Platform helps marketing teams through accuracy and automation by protecting accounts from hijacking, taking down fake accounts impersonating your brand or key executives, stopping scams that exploit customer engagement and automatically remediating offensive content posted to your own page across all channels. With robust protection for all a marketing team's social assets, marketers can focus their resources on creating value on social media, not fixing issues that arise.

Tim O'Rourke
VP, Marketing
ZeroFOX
10:15 am

– The Future of Advertising and Social

In this presentation, Stellar Agency and partner Trigger Global will showcase new technologies and ideas for amplifying your advertising and social marketing efforts while tapping into the power of technology. In the ever-changing digital landscape, understanding how to engage your target audience in the most effective way can create a compelling competitive advantage. The team will also share strategic ideas and examples of how these new approaches can be adopted and implemented. This session will be packed with ideas that you can consider immediately for your own brand and business. Let's face the future together!


Martin Pedersen
CEO
Stellar


Jason Yim
CEO
Trigger Global, Inc.


Miguel Echegaray
Managing Director
Stellar


Jason Widmann
Strategy & User Experience Lead
Stellar


David Vegezzi
Creative Director
Stellar


Judd Kim
Lead Art Director
Trigger Global
11:30 am

– Buses depart for OneLogin Headquarters
12:00 pm

– OneLogin Headquarters Visit

OneLogin is the leader in Unified Access Management, Enabling Organizations to Access the World™. Businesses of all sizes use OneLogin to secure company data, while increasing IT administrator and end users efficiencies. Implementation of our identity management solutions can be achieved in hours not days, delivering a fully featured administrative and self-service portal. Our ability to handle on-premises and cloud/SaaS applications makes us the identity as a service vendor of choice for the hybrid enterprise. Two factor authentication, mobile identity management for one-click access on smartphones and tablets, and real-time directory synchronization add an extra layer of protection.

12:15 pm

– Private HQ Tour

12:45 pm

– Lunch

1:15 pm

– The Art of a Comeback

Surviving a high-profile security incident is painful, and rebuilding trust in the wake of a misstep is next to impossible. Miles Kelly, OneLogin's Chief Marketing Officer, will discuss the steps his company has taken to reinvigorate momentum following a 2017 security incident, reestablishing OneLogin as a vendor of choice in the fast growing $20B Unified Access Management market. Miles will share first-hand highlights and lessons learned from his 12-month journey as CMO.


Miles Kelly
CMO
OneLogin
2:00 pm

– Buses depart for Ancestry Headquarters
2:30 pm

– Ancestry Headquarters Visit


Bringing together science and self-discovery, Ancestry helps everyone, everywhere discover the story of what led to them. Our sophisticated engineering and technology harnesses family history and consumer genomics, combining billions of rich historical records, millions of family trees, and samples from almost 10 million people in the AncestryDNA database to provide people with deeply meaningful insights about who they are and where they come from.

2:45 pm

– Private Tour of Ancestry HQ

3:15 pm

– Ancestry Executive Team Presentations


Caroline Sheu
SVP, Marketing
Ancestry


Paige Grossman
Executive Creative Director
Ancestry


Mara McCune
Vice President, Brand Experience
Ancestry

4:00 pm

– Cocktail Reception @ Ancestry
5:00 pm

– Buses depart for Make-A-Wish Charity Casino Night at Fifth Arrow
5:15 pm

– Arrival for Dinner & Casino Night at Fifth Arrow (All PEER 150 Groups)


The PEER 150 is extremely excited and honored to partner with Make-A-Wish for this private, invitation-only, dinner and casino night at Fifth Arrow. The evening will help in raising both awareness and contributions for this amazing nonprofit institution while also providing unmatched networking. All proceeds will benefit Make-A-Wish! A great cause!

For more information about Make-A-Wish, please visit their website here: http://www.wish.org/.

8:30 pm

– Raffles

9:00 pm

– Last buses depart for Claremont Club & Spa (bus also at 7:00pm and 8:00pm)
Friday, November 9
7:00 am

– Breakfast
8:00 am

– Sports & Entertainment Marketing Panel

Moderator:

Join leading sport executives from The Golden State Warriors, The NFL Experience & Portland Trail Blazers for a lively, in-depth discussion that explores the ever-evolving discipline of sports and entertainment marketing. Panelists will provide insights into game-changing technology trends and innovations that help bolster your brand and capture the hearts and minds of new and existing fans, allowing them to interact on a deeper level with their favorite team or brand. The discussion will also explore how these teams & brands harness emerging technologies such as AI, AR and VR to engage consumers and enhance the fan experience while driving revenue.


Lenny Goh
Director of Business Development
Tradable Bits

Panelists:

Dewayne Hankins
CMO
Portland Trail Blazers


Jen Millet
VP of Marketing
Golden State Warriors


Jennifer Hinkle
VP, Digital Marketing
Washington Redskins
9:00 am

– The Need for Agility in Digital Transformations

Marketing leaders today face enormous responsibilities in driving business transformations, and often are forced to take a step back and rethink their organization's structure, processes, and technology needs. Success ultimately depends on their ability to build in agility at every step, from strategy to execution. Join Tamara Gruzbarg, Head of Industry Insights at ActionIQ and Elizabeth Shaw, Gartner Analyst and author of CMO Perspective: 7 Key Practices to Successfully Lead Today's Agile Marketing Organization, as they lead a discussion on the critical considerations that marketing leaders must take into account as they embark on their journey to drive digital transformations that lead to business results.

Tamara Gruzbarg
Head of Industry Insights
ActionIQ
10:15 am

– Buses depart for Pandora Headquarters
10:45 am

– Pandora Headquarters Visit


Pandora will change the way you discover and listen to music. Powered by the Music Genome Project®, the most comprehensive music analysis ever undertaken, Pandora gives you personalized radio that plays what you love and continually evolves with your tastes. Start with the name of an artist, song, genre, or comedian, and create a station. Then sit back and listen. It's that simple.

11:00 am

– Pandora Executive Team Presentations


Chris Phillips
Chief Product Officer
Pandora

12:00 pm

– Lunch Served & Pandora's Genome Presentation
1:00 pm

– Buses depart for Opendoor Headquarters
2:00 pm

– Opendoor Headquarters Visit


In 2014, we set out to reinvent life's most important transaction with home sellers and buyers in mind. Since then, we've helped thousands of people sell their homes and move in one simple, seamless transaction.

2:15 pm

– Opendoor Company Presentation

2:45 pm

– Disruptive Innovation Panel

Today's technology is changing everything we thought we knew about business from Real Estate, Car Sharing, Hospitality and more. In an era marked by rampant change, understanding disruption is quite possibly the single most important skill today's leaders can have. Join this interactive panel discussion with our marketing members as they share insights into the dynamic world of disruptive technology and the critical concepts leaders must understand to create a global impact and to thrive in an exponentially changing world.


Kirk Crenshaw
CMO
Traackr


Sheila Vashee
VP, Marketing
Opendoor


Leela Voges
Former VP of Marketing
GIG Car Share


Jonel Cordero
CMO
Drangonchain, Inc.


Tanya Khakbaz
Head of Product Marketing
Stripe

3:45 pm

– Closing Cocktail Reception @ Opendoor
4:30 pm

– Buses return to Claremont Hotel
5:00 pm

– Guest Departures
For more information about sponsorship, please contact RyanGabel@thepeer150.com.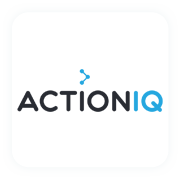 ActionIQ, an Enterprise Customer Data Platform (CDP), helps Global 2000s connect first-party customer data, orchestrate cross-channel campaigns, and measure incremental lift across all digital and offline channels. We move marketing forward with the power of data, insightful analytics, and seamless marketing integration – filling a white space left by all marketing clouds and campaign management tools.
Backed by Sequoia Capital & Andreessen Horowitz, ActionIQ works with brands including Verizon Wireless, Shutterstock and HBC, to grow customer LTV and marketing ROI.

Advangelists is a team of veterans from the tech ecosystem, uniting experiences in ad tech, programmatic solutions, automation, NLP, machine learning, motion based technology, rich media and mobile video technologies.
Our GOAL was to create a digital ecosystem that is intuitive, lightening fast and offers the features, controls and knobs that enable you to reduce overhead and increase revenue.
We use proprietary technology to make advertising automated and truly Programatic. Our platform is end to end – AdServer, DSP, SSP, DMP and Ad-quality control solution. Offering integrations into hundreds of supply and demand side partners. We're a lean team with focus on letting the machines take over, with heavy data science backed analytics tools, avails engine, ad quality solution and optimization engines. Our platform also offers post campaign attribution analysis with location, app installs and audience data.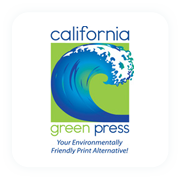 At California Green Press, our focus is environmentally friendly, using low VOC, soy based inks and high PCW content recycled and tree free papers. California Green Press, printing for the conscious consumer, good for your Brand and good for the Planet.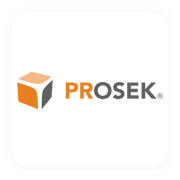 Prosek Partners is among the largest independent public relations firms in the U.S. and one of the few domestic, mid-size firms that offers global capabilities through its London office and international network. Specializing in providing a full range of communications solutions to financial and professional services companies, the firm delivers an unexpected level of passion, creativity and marketing savvy. Prosek Partners' "Unboxed Communications" approach brings breakthrough ideas to every client engagement. Services include digital and traditional media relations, financial communications, investor relations, transaction services, crisis communications and issues management, digital marketing, design and creative services, content creation, publishing, media training and branded entertainment. The firm has been named an Inc. 5000 Fastest-Growing Company for the ninth consecutive year, a "Top Place to Work in PR" by PR News, A New York Observer Power PR firm, and a Holmes Report Agency of the Year. Prosek Partners is a certified Woman-Owned Business. For more information about Prosek Partners visit
www.prosek.com
or follow the agency on Twitter at
www.twitter.com/prosekpr
.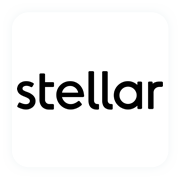 Stellar is a team of digital marketing professionals, pioneering a relationship service model that delivers flexible and elegant solutions to complex digital challenges – with more blue sky and less red tape. Our passion is helping you create meaningful connections with your customers, partners and employees.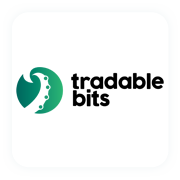 We help
music
and
sports
brands
know their fans
so they can
market smarter
.
We built our platform for one purpose: to create the best fan experiences.
Music festivals, sports teams and promoters trust us to collect, analyze and activate their fan data at scale.
We're reshaping the way entertainment brands interact with their fans, helping our partners stay ahead of the industry.
If youre excited by personalized experiences that earn higher ROIs – join us.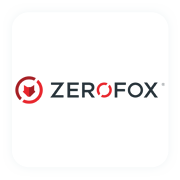 ZeroFOX, the innovator of social media & digital security, protects modern organizations from dynamic security, brand and physical risks across social, mobile, web and collaboration platforms. Using targeted data collection and artificial intelligence-based analysis, ZeroFOX protects modern organizations from targeted phishing attacks, credential compromise, data exfiltration, brand hijacking, executive and location threats and more. Recognized as a Leader in Digital Risk Monitoring by Forrester, the patented ZeroFOX SaaS platform processes and protects millions of posts, messages and accounts daily across the social and digital landscape, spanning LinkedIn, Facebook, Slack, Twitter, HipChat, Instagram, Reddit, Pastebin, Tumblr, YouTube, VK, mobile app stores, the deep & dark web, domains and more.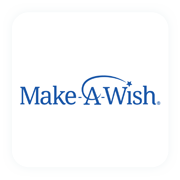 The PEER 150 is extremely excited and honored to partner with Make-A-Wish for our Annual PEER 150 National Summit! On November 8th, The PEER 150 and Make-A-Wish will be hosting a private, invitation-only, dinner and casino night at Fifth Arrow. The dinner will help in raising both awareness and contributions for this amazing nonprofit institution while also providing unmatched networking.
For more information about Make-A-Wish, please visit their website here: http://www.wish.org/.
Host Hotel:
41 Tunnel Road
Berkeley, CA 94705
Opening its doors in 1915, Claremont Club & Spa has been revered as one of America's iconic luxury hotels. Originally a romantic castle at the start of the Gold Rush and later a grand hotel, this exclusive resort is rich with history and tradition. Overlooking the San Francisco Bay, Claremont Club & Spa in Berkeley sets new heights in service, amenities, and accommodations. For the past 100 years, Claremont has been recognized as an icon in the Bay Area.

Headquarter Visits:
848 Battery St.
San Francisco, CA 94111
153 Townsend St., Ste. 800
San Francisco, CA 94107
430 Mason Street
San Francisco, 94102
2100 Franklin St., Suite 700
Oakland, CA 94612
405 Howard St, Suite 550
San Francisco, CA 94105

Hotel Room Information:
The deadline has passed to book a room in our block at the discounted rate of $299 plus tax for a Fairmont Queen Room.
Please note, we may have a few rooms held that we can switch into your name, but they will go quickly. Reach out to Melissa for availability. Rooms will be reserved on a first-come, first-served basis.
If you have any questions about your hotel room or the event details/logistics, please reach out to Melissa Grosjacques-Colichio, VP of Event Ops, The PEER 150, at melissag@thepeer150.com.

Host Hotel Map & Directions: