Safeco Field & CenturyLink Field
July 13, 2016
The PEER 150
The Seattle members of the PEER 150 are honored to host an evening of networking and content in support of the PEER 150 National event in Silicon Valley in November.  Attendance is open to senior marketing executives approved by our PEER 150 team.
You are invited to join us for an evening of engaging content and idea sharing, along with great food and plenty of networking time with your peers.
We look forward to seeing you on July 13th!
5:00 – Networking & Cocktail Reception (please arrive as close to 5:00 as you can to get your ticket for the game)
6:00 – PEER 150 Welcome Comments and Speaker Introduction
6:05 – Startup Portfolio Presentations


Michel Feaster
Co-Founder and CEO
Usermind


Holly Murphy
Director of Brand Partnerships
Medium
7:00 – Walk to Game
7:30 – Sounders Match, Dinner & Networking at CenturyLink Fan Deck
9:00 – Adjourn
Michel Feaster
Co-Founder and CEO
Usermind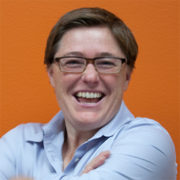 Michel is the co-founder and CEO of Usermind, responsible for company vision, strategic direction, planning, and execution. Michel's enterprise software career spans almost 20 years with roles in sales, product, strategic marketing, and general management. Before founding Usermind, Michel was VP of products at Apptio, where she drove product strategy, defined the category and discipline of Technology Business Management, and helped grow the company from 30 to almost 400 employees.

Holly Murphy
Director of Brand Partnerships
Medium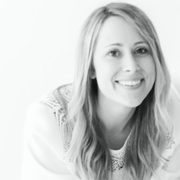 Holly Murphy is the Director of Brand Partnerships at Medium. She works with brands to facilitate partnerships so that they can evangelize the Medium platform. She believes brands must have a clear mission to excel in marketing and is excited to help them bring their stories to life on Medium. Previously Holly spent several years at Twitter helping partners cram a lot into 140 characters. Holly lives in Brooklyn with her husband, Ryan and their daughter, Violet.

William Quinn
VP of Sales
Instart Logic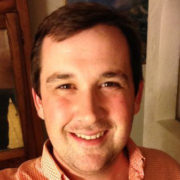 William brings 12+ years of enterprise sales experience to Instart Logic. Prior to his current role as VP of Sales for Instart, William held direct sales and managerial roles at Gigya and Experian, where he focused on providing first party data and data quality solutions to the Fortune 500. He is focused on providing business value through a consultative approach.
For more information about sponsorship, please contact RyanGabel@thepeer150.com.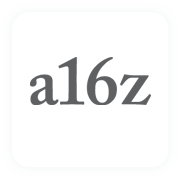 Andreessen Horowitz backs bold entrepreneurs who move fast, think big and are committed to building the next major franchises in technology. Founded by Marc Andreessen and Ben Horowitz, we provide entrepreneurs with access to our deep expertise and insights in innovation, business development, market intelligence, executive and technical talent, and marketing and brand-building. Find us in Menlo Park, Calif., and at www.a16z.com.
Safeco Field & CenturyLink Field
Safeco Field (for opening cocktail reception & speaker presentations):
337 Edgar Martinez Dr. South
Seattle, WA 98134
** Please enter through the Suite Level Sky Bridge of the Safeco Field Garage
CenturyLink Field (for game, dinner & networking at The Fan Deck):
Set just south of historic Pioneer Square, against the backdrop of snow-capped mountains and glistening Puget Sound, CenturyLink Field is unlike any other stadium in the world. Inside the stadium you will experience perfect views of the field and surrounding area, unmatched comfort, cutting-edge technology and outstanding dining options. The facility, built atop of the site of the Kingdome, is not only home to the Seahawks, but the stadium accommodates many levels of soccer competition, including Major League Soccer, amateur, international, World Cup and collegiate soccer.