Grammy Museum
March 3, 2016
The Los Angeles members of the PEER 150 are honored to host an evening of networking and content in support of the PEER 150 National event in Silicon Valley in November.  Attendance is open to senior marketing executives approved by our PEER 150 team.  You are invited to join us for an evening of engaging content and idea sharing, along with great food and plenty of networking time with your peers.
We look forward to seeing you on March 3rd!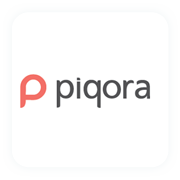 Piqora helps 100s of brands boost revenues from authentic user generated photos. Our fully automated Visual Commerce & Marketing solution indexes billions of photos across the web, finds the most relevant customer photos and provides complete rights management, curation and visual merchandizing workflow to integrate photos as visual testimonials and inspirational shopping experiences on e-commerce websites.By combining Instagram media & audience insights with sales data for shoppable UGC photos, Piqora offers the most intelligent solution for Instagram ad buying – including a vast index of personalized UGC creatives, mobile first landing pages, custom targeting insights and a bulk ad buying workflow.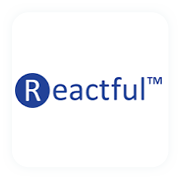 A Reactful website automatically listens and reacts to each visitor's actions and moods, creating conversations that lead to business. Reactful is a SaaS solution that that automagically "understands" all critical aspects of a website (or app): Its goals, visitors' behaviors & flows, mouse movements and more. Reactful translates these understandings into "human" behaviors such as interest, confusion, hesitation etc. By using the Reaction Studio, a WYSWIG visual editor, marketers use this information to quickly create and test reactions to these behaviors. Reactions include beautiful overlaying layers, subtle emphasis, folding site elements in 3D and others happening in real-time for each visitor. Reactful features an underlying reaction engine which tests multiple reactions and automatically chooses those most successful in achieving lift.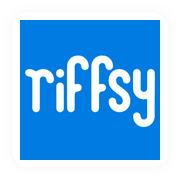 Riffsy's GIF Keyboard is the easiest way to share and discover animated GIFs and videos on mobile. Launched in the fall of 2014, Riffsy has grown to millions of users and billions of GIF and video views per month by tapping into the growing wave of visual expression pioneered by emoji. But unlike a static set of emoji, users build their own personal language of GIFs and videos on Riffsy that taps into their interests and popular culture.GIFs are evolving into a visual language that instantly conveys a broad range of emotions, aspirations, and interests in conversation.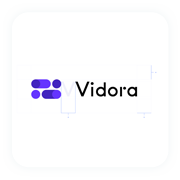 Vidora was founded under the premise that online experiences can and should evolve to be unique and tailored to each individual. The Internet holds tremendous opportunity by enabling direct communication between every human and every application/website. Yet no platform exists which learns and adapts the entire consumer experience. We will change that by enabling every business to create intelligent, data-driven consumer experiences which adapt to each visitor based on their interests. The founding team consists of engineers, PhDs, and experts in human-computer interactions, artificial intelligence, and big data from Stanford, Berkeley, and Caltech with a vision of changing how the online world is experienced.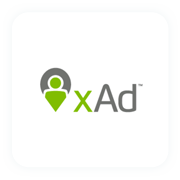 xAd enables real-time, location-based marketing, without the guesswork. Working with xAd, marketers can deliver more relevant, personalized messages to the right people they want to reach, based on the real places they visit everyday. Each month, xAd's patented location platform helps marketers reach over 300 million people globally via more than 30 thousand popular mobile applications. With xAd, marketers can say goodbye to assumptive marketing and reach the right people at real places in real-time with precision, relevance and confidence.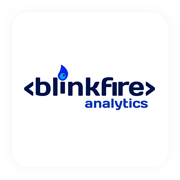 Binkfire Analytics uses computer vision to analyze multimedia resources and generate reports for Teams, Players, Agents and Brands so they can better engage their fans and sponsors..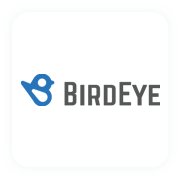 BirdEye refers to a business' bird eye view — how the business appears to their customers across the Internet. Using the BirdEye platform, any business can perfect their birdeye view — create consistent online presence, get real-time customer feedback, address customer experience issues to increase retention, and promote positive reviews everywhere — to acquire new business.
Small business and enterprise alike face serious competition in new customer acquisition. Prospective customers overwhelmingly turn to online reviews and ratings before selecting a service or product — online reviews can make or break a business. The predominance of 3rd party review sites, along with freedom of speech, has shifted the balance of power from the business to the consumer. So much so that review sites have become venting (vs. remediation) platforms that adversely affect businesses by creating friction in acquiring new customers.
Every business is looking for ways to retain existing customers and acquire new customers. Today, retaining existing customers requires a business to have easy direct access to what customers are saying and ability to address customer experience shortcomings in real-time. The best way to acquire new customers is through positive word-of-mouth and referrals from existing customers. To stay ahead of the pack, businesses need to rely on comprehensive competitive insights.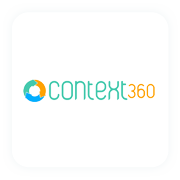 Context360 has just launched Applytics(tm), a groundbreaking mobile analytics software platform that collects, interprets, and predicts mobile user behavior based on unique insights into application usage and sensor data. We complement in-app analytics platforms like Flurry, Mixpanel, Swrve, etc by providing insights into what mobile app users do across mobile apps and link that behavior to unique contextual insights to drive higher engagement for game developers, brands, and financial institutions.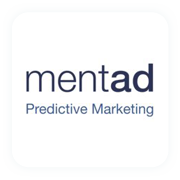 MentAd is redefining online customer acquisition with its predictive marketing platform. Its clients are already seeing CPAs improved by up to 9x and ROI of up to 15x.
In a world with billions of online users – how can consumer companies identify, reach, and acquire their next customers? As opposed to existing solutions that use a "spray and pray" approach to figure out who they should target and how, MentAd's unique approach replaces the guesswork with real data. By analyzing 1st and 3rd party conversion and customer data, MentAd leverages sophisticated machine learning techniques to identify what uniquely characterizes existing customers, and to find opportunities across different marketing channels to acquire new similar customers. The result is highly profitable campaigns acquiring the right customer via the right channels at the optimal price.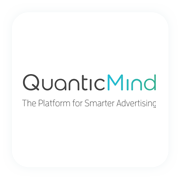 QuanticMind, the Platform for Smarter Advertising, is a rapidly growing software-as-a-service company. It is the performance leader in predictive advertising management software for paid search, social, display, and mobile. QuanticMind is reinventing advertising management software for enterprise-level advertisers. The company has brought together machine learning, distributed cloud, and in-memory processing technologies to provide the most intelligent, most scalable, and fastest platform available. A global community of sophisticated marketers including Ogilvy, Advanced Auto Parts, and Glasses.com has upgraded to QuanticMind to take advantage of its smart data science and flexible big data engine.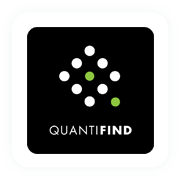 Quantifind's mission is to empower people to make better decisions that combine human intuition with the voice of intelligent data. Today we are an on-demand insights platform for brands. Our technology transforms your customers' un-aided feedback into business insights that tie directly to movement in your brand's revenue. Quantifind's clients include some of the world's most well-known brands spanning multiple industries including automotive, consumer packaged goods (CPG), movies, restaurants, retail and telecom.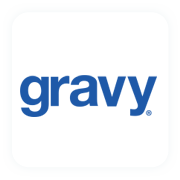 Gravy is the only location based analytics and marketing segmentation provider unlocking true customer interests and affinities based on their local offline behaviors for marketers.
Its privacy friendly platform applies definitive knowledge of the local events customers attend while mobile to verify their interests and affinities based on where they go, what they do and why in their everyday lives.
Gravy delivers conclusive customer knowledge and the ability for marketers personalize interactions, act on intent, increase customer share of wallet and extend lifetime value.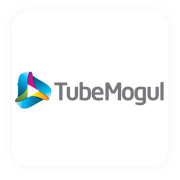 TubeMogul is the leading enterprise software company for digital branding. The world's largest brands and agencies unify their video advertising on TubeMogul's programmatic platform. By using a single, integrated solution, TubeMogul's clients gain control over their video spend, simplify their workflow and verify the success of their campaigns. Founded in 2006, TubeMogul is based in Emeryville, California with offices across North America, Europe, Asia and Australia.  www.tubemogul.com
800 West Olympic Boulevard
Los Angeles, CA 90015
OUR MISSION
The GRAMMY Museum explores and celebrates the enduring legacies of all forms of music; the creative process; the art and technology of the recording process; and the history of the GRAMMY® Awards, the premier recognition of recorded music accomplishment.
ABOUT THE MUSEUM
The GRAMMY Museum is an exciting and interactive celebration of the power of music occupying a vibrant new space in downtown Los Angeles. Four floors of cutting edge exhibits, interactive experiences and films provide a one-of-a-kind visitor experience — engaging, educational, celebratory and inspirational.
Debuted December 2008 in conjunction with the 50th anniversary of the GRAMMY Awards
One-of-a-kind, 30,000 square foot museum with interactive, permanent and traveling exhibits
Four floors of dynamic and stimulating exhibit space
More than two dozen exhibits that explore the greatest GRAMMY music, everything from rock and hip-hop to country, classical, Latin, R&B, and jazz
200 seat state-of-the-art Clive Davis Theater
Target Terrace – Roof top terrace perfect for special programs and private events
Interesting and thought-provoking educational and public programs featuring films, lectures and performances