OpenTable Headquarters
March 1, 2016
The San Francisco members of the PEER 150 are honored to host an evening of networking and content in support of the PEER 150 National event in Silicon Valley in November.  Attendance is open to senior marketing executives approved by our PEER 150 team.  You are invited to join us for an evening of engaging content and idea sharing, along with great food and plenty of networking time with your peers.
We look forward to seeing you on March 1st!
6:00 – Cocktail Reception
7:00 – Captivating the Millennial Generation with Your Brand

Moderator


Amy Neben
Talent Manager
Select Management Group

Eric Oliver
Director of Digital Marketing
The North Face

Chris Mater
General Manager
Red Bull

Weylie Hoang
YouTube Influencer
Select Management Group
8:00 – Dinner
9:30 – Adjourn
Eric Oliver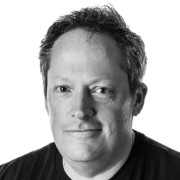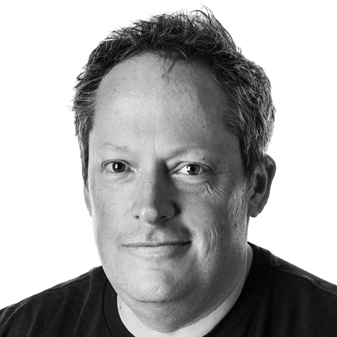 Eric Oliver is currently the director of digital marketing at California-based The North Face, where he looks after digital brand, ecommerce marketing, mobile, social, loyalty, and digital @ retail initiatives. Prior to joining The North Face, Oliver held a similar position at Converse, where he launched the brand in social media. He was part of the initial iTunes marketing team at Apple, where he worked on product launches, product enhancements, and partnership deals. Oliver also holds two music discovery patents from his time at iTunes. You can find him in most digital places.

Amy Neben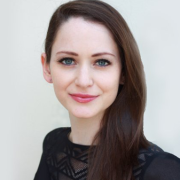 Amy Neben is a Talent Manager at Select Management Group representing a number of the world's largest social media stars. Primarily focused in the lifestyle space, Neben's clients include names such as The McKnights (CuteGirlsHairstyles & BrooklynAndBailey, 5.5MM), Vegas Nay (6MM+), CutePolish (2.6MM), Weylie Hoang (1.3MM) amongst others. In 2015, Neben was awarded by Cynopsis Media in their Top Women in Digital Awards.
Formally, Neben ran the beauty and lifestyle division at multi-channel network, Collective Digital Studio. At CDS, she developed the brand integration process, overseeing over 20 branded-content programs monthly, with brands spanning Coke and Verizon to Huggies and Garnier.
Chris Mater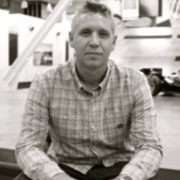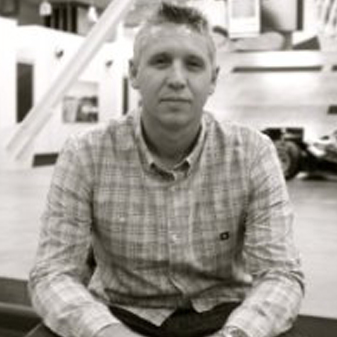 Chris Mater has spent his 20-year sales, media and marketing career in a fast paced, consumer-focused environment within the USA, Australian & New Zealand markets. Chris started his career working in advertising and publishing as the National Sales and Advertising Manager for Morrison Media – publishers of Surfing Life, Powderhound, Snowboarder and Slam Skateboarding magazines.
He joined a new energy drink brand in 1999 as Sports Manager for Australia and New Zealand. He was an integral part of the brands launch, selling the 1st can of Red Bull in that market and being a part of their explosive growth in the Southern Hemisphere. Throughout the 4 years in these markets, he contributed to building the brand from going from launch to 35 million cans and creating a world class sports program. This program included athletes such as World Champion Surfer, Mick Fanning; US Wakeboard Champion, Josh Sanders; Australian Rugby player, George Smith combined with some standout events such as the Red Bull Soap Box Race, Red Bull Ride, Red Bull City X and the worlds first ever tow in surfing event, Red Bull Reef Seekers.
In early 2004, Chris took the leap and moved to a content creation role within Red Bull North America. During this time, he created the Content Development Department which included being responsible for making and distributing Red Bull TV shows, films and content comprising of Faces Magazine, Red Bull Illume, That's it That s all snowboard film…. just to name a few.
In 2006, he moved back into marketing and held various positions before ultimately taking over as the Head of Sports Marketing for North America. During his 6 year tenure leading this department, Chris with his team created countless Red Bull events, athlete projects and managed hundreds of Red Bull athletes. Some of the highlights included:
Red Bull Project X with Olympic gold medalist Shaun White – private ½ pipe in Silverton
Red Bull New Year No Limits generating a 4.2 TV rating for the 2 hour special TV show on ESPN
Red Bull Kluge generating over 20,000,000 YouTube views
Red Bull Stratos Felix Baumgartner jump from the edge of space
Signing Red Bull Athletes such as Basketball Legend, Blake Griffin; World Champion Surfer, Carissa Moore; Skateboarder, Ryan Scheckler and winter sports athletes, Shaun White & Lindsey Vonn
Red Bull Rampage Mountain Bike event
Red Bull Illume Action Sports Photography event
Currently, Chris is a General Manager for Red Bull and is responsible for running the $320 million dollar can business on the West coast of the USA. He was also a professional skier on the Australian Ski Team, a winning nominee of the Sports Business Journal's – Forty under 40, Class of 2010 and owned production company RCJ productions that produced the award winning film "The 6th Element – the Ross Clarke Jones story" narrated by Dennis Hopper.
Weylie Hoang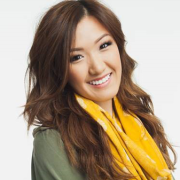 Weylie Hoang runs a YouTube channel of over 1.3MM followers. Her videos guide viewers through her life, featuring fashion, beauty, DIY and lifestyle content. Weylie is one of the Google Preferred channels, falling in the top 1% of YouTube's creator pool.
Weylie has partnered with brands across the board including AT&T, Keds, H&M, CoverGirl & Hallmark. She has been featured on several press outlets including MTV.com, Extra! TV & Huffington Post.

Tracy Crane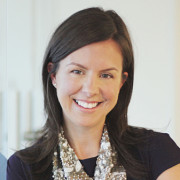 Tracy Crane is the Chief Marketing Officer of StyleHaul, the largest fashion, beauty and women's lifestyle network on YouTube, and the leading content marketing solution for global brands of scale. In her role as CMO, Tracy leads the development and management of the StyleHaul brand, ensures the leadership position for StyleHaul in the digital space within the fashion and beauty verticals, creates a strategic marketing and communications strategy to reach StyleHaul's three target audiences: brands/businesses, content creators and viewers, along with building a best-in-class talent organization known for recruiting and retaining the leading creators in the space.
Prior to her appointment as CMO at StyleHaul, Tracy was EVP, Marketing at the rapidly growing start-up Beautycounter dedicated to revolutionizing the beauty industry through unprecedented transparency and the distribution of safe and high performing personal care products. She developed the Beautycounter brand to become a highly recognizable and sought after brand—one that attracted the attention of Texas Pacific Group who closed the company's Series B in December 2014. Tracy also helped grow the Beautycounter business through aggressive brand awareness campaigns resulting in getting over 500,000 safe products into the marketplace within the first 14 months of the business.
Previous to Beautycounter, Tracy was the VP, Brand Marketing at J.Crew where she was responsible for the development and execution of all seasonal marketing campaigns for seven years that on average drove double-digit comps for key categories. She also led the development of all VIP customer and loyalty programs for J.Crew resulting in best-in-class customer retention rates and increased lifetime values.
Tracy received her MBA from the Boston University Questrom School of Business.
120 Kearny St. 7th Floor
San Francisco, CA 94108
Our Story
We love what can happen around the restaurant table. Since 1998, we've been committed to empowering that experience. From helping restaurants grow and run their businesses, to enabling diners to discover and book the perfect table every time they dine, our story is one of connection—among diners, restaurants, and their communities.
But the table is just the start. Now, we're growing globally like never before, and continuing to lead the conversation in the tech and restaurant spaces with products that anticipate the changing needs of restaurants and diners.
As we span countries and cultures, we're very aware of an essential ingredient in making the power of our products possible: you. You are the reason why we work hard to be one step ahead of the moment and what inspires us to embody the true spirit of hospitality. So, pull up a chair and join us.