PEER 150 Executive Interview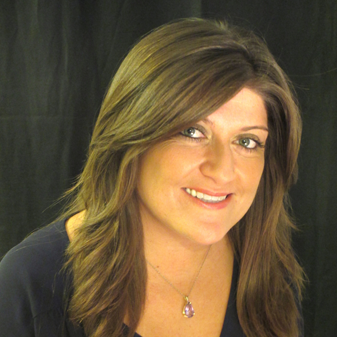 Natascha French
CMO
VNTANA
PEER 150 - Marketing
Q. Can you give an overview of your background? Where you started your career and how you ended up as the CMO at VNTANA?
I have a non-traditional background, however it all comes together to where I am today. I started my career in journalism, where I was an assignment editor on the international desk at CNN. It was my years on the desk that I mastered my skillset of multi-tasking. At that time, the September 11th attacks had just happened, and how journalists traveled and gathered news began to change, where they were becoming targets. While at CNN, I worked closely with a private security firm based in the UK and after many months on the overnight shift, they approached me to help launch their U.S. operations that would be based in D.C. I think I negotiated the contract on the drive up to D.C. and I got into the office and there was a desk and a chair and I was very surprised and I said 'Hey, do I get a computer?' and they said 'oh, there is a Best Buy.' That is when my entrepreneurial bug started and my passion for growing companies began.
I helped grow the U.S. presence as well as launch the Baghdad office. The initial role was to get the U.S operations up and running and then I had the opportunity to focus on marketing communications and business development. It was a very surreal world I lived in for seven years, but learned a ton about all aspects of building a business. After growing that company, I decided to focus on honing my marketing and communications skills and joined another company in the same industry within their marketing department. I had a quick stint in Chicago working for one of the largest association management agencies, managing 7 conferences a year and mastering my event planning skills, before I returned to Los Angeles where I've been back for the last seven years and started my own marketing communications consultancy, helping small brands grow. I quickly realized I was self-taught my entire life, and one of my mentors suggested I look into getting experience at an agency, giving me an opportunity to work with a lot of companies, work with various teams and learn a lot quickly. I worked for a branding agency, with a focus on B2B technology companies, and from there, gained experience at public relations agency. I worked with start-ups all over the world helping launch multiple start-ups in the mobile apps, SaaS, B2B and consumer electronics space. I quickly realized I missed having my own company, so once again, I relaunched my marketing and communications consultancy, working with 5 clients in the technology B2B space.
A year later, I attended the TEDx conference in Venice and heard Ashley Crowder, CEO of VNTANA speak. I saw her hologram technology and immediately was intrigued. The next day I ran into her at a summit and approached her and her co-founder Ben Conway and said, "I love your product. I would love to work with your team." I sent them a proposal in terms for marketing, PR and business development services and started off as a consultant for a few months. Then an opportunity came on to join them full-time as their CMO, so I closed shop with all my other clients and was really looking forward to going in-house and having the opportunity to help a company grow.
Q. Speaking of VNTANA, how many employees are you working with and overseeing in your marketing department?
VNTANA was founded in 2012 by Ashley Crowder and Ben Conway, with the concept of live streaming concerts to different venues when they were sold out. However, artists wanted something more authentic, and four years later, VNTANA has built the only interactive and scalable hologram system on the market with social media integration and data collection capabilities. VNTANA quickly saw a growth opportunity to work with brands, and today offer an advertising solution with retail and life-size hologram displays. When I joined, there were only a handful of employees and today have more than doubled, as well as have a network of VNTANA certified team members who are trained to set-up the systems around the world. I oversee marketing and the sales team and portions of creative.
It's really an exciting time for us! When you work with a start-up, you wear a lot of hats and do what you have to, to get things done. We work in a market that many people are not familiar with. We spend a lot of time educating the marketplace, as there is a steep learning curve to help brands understand the various applications our products offer. In addition to overseeing and building the marketing and public relations strategy, I spend a lot of time doing business development as well – as it's all about relationships. A lot of these opportunities take a little bit longer especially for our life-size permanent installations.
Q. Which new technologies are you excited about for 2017? What do you forecast taking off in the near future?
We are really excited about our new retail product display. It's the newest hologram we have out there and it's all tied into advertising. We offer brands an engaging and interactive solution to display their products and learn about the consumer. In addition to having our technology at events, we're moving towards permanent installations. We are working with malls, movie theater lobbies and sports stadiums to have our hardware installed, so they can offer sponsors a new advertising display using the latest in augmented reality. Imagine being able to throw a football to a hologram of Peyton Manning and cheers him with a Bud Light one week and then being able to offer Coke a hologram advertising experience the following week. The same goes for malls that are having a hard time bringing people back through those doors. So we can provide them with an exciting hologram concert or create a one-of- a-kind hologram fashion show. Then they can sell that hologram advertising space to different brands throughout the week. There is a large opportunity to offer stadiums, malls and movie theaters new revenue streams while staying ahead of the curve with immersive technology.
Our technology is constantly evolving and consumer habits are as well, so we focus a lot of time on the content and really making that experience unique for consumers. I am my own target audience, so it's important to keep up to speed with my peers and what they look for when offering their clients or customers experiences using new technology. What would get a brand and the consumer excited? It helps sometimes to understand what challenges they are facing or what their goals with experiential marketing.
Technology in 2017 is going to be exciting. People are looking for interactive, gamified, and shareable experiences. So, companies are looking for ways to integrate all three using new technology. VNTANA's technology incorporates all three. We are constantly looking at the market in terms of how consumers react to this. Will consumers like this? Is the user-interface something the consumer is going to use? That is just as important as our technology. How consumers use these products and how they react to products is really big for us. We want to make sure that the experience fits within their familiar environment and doesn't disrupt it, which is where technology becomes better, as it personalized and custom to their needs.
Q. In the next 6-12 months, do you see consumer habits changing?
There is always going to be that new technology where we see the change. It's going to be more often in augmented reality, which is where we fall in. I know virtual reality is really an individual experience. What we've noticed is people want a group experience. People always want more so we are constantly looking at the market, even five months ago, our platform was based on email, but now we are using a text platform – as it fits better with consumer behavior. We're constantly monitoring how people interact with our systems in real-time so we can stay fresh and mirror consumer behavior. When people don't use it right, or are not interested in it, the brands are not going to get the numbers they are looking for.
Q. The millennials are definitely one of the largest groups of consumers. Are technology companies always aiming towards them?
They will have a major spending power and nothing really happens unless it's on social and that is what they are great at – creating a social conversation, which is a key metric for brands and why technology companies target them. If millennials are your target market and they aren't responding well to your technology product, you may want to look into that – as social is key for marketing and they are very active on it.
Q. What advice would you say to today's marketing professional looking to enhance their career as a CMO?
One important thing is to build your personal and professional network and never be afraid to reach out. A major value of building a network, is having resources available to get you through professional issues – whether it's reaching out when stuck on a marketing campaign or when you need a resource and referral for a service. It's really important to build one and maintain it.
Additionally, a key piece of advice is to find a mentor. Since I was in middle school, my parents always encouraged me to have a mentor. Identify someone you want to be. I would reach out to them and ask if they have time for an informational call. Follow the path of what they have done.
So, how do you find these people? Joining professional groups – I think I have been involved every marketing and public relations organization from PRSA to the American Marketing Association to Meeting Professionals International to every tech start-up digital group in Los Angeles, or wherever I lived at the time. Being a part of these groups, also allows you to learn new skillsets. For example, if your current job doesn't allow you to do much with social media, but you want to learn more or get more experience, you can join that groups social media committee and refine your skills and become a better marketer. That falls into education. I always take courses whether it's through General Assembly or UCLA Extension or weekend sessions. It's important to continue to learn. Technology changes daily and that effects marketing directly, so you need to keep up to speed with all of these new platforms and options. On top of that is understanding consumers' habits. Talking and mentoring college students and high school students is important. I am involved with the non-profit The Network for Teaching Entrepreneurship and when I volunteer with the high school students to help them with their business plans I always ask "What technologies are popular in high school these days? Snapchat?" I'm always learning from them, as you're never going to get that from your peers or from your own use of social media. I consider myself the part of the Oregon Trail generation. I am technically a millennial, but millennials didn't experience dial-up or MS-DOS or Mavis Beacon Teaches Typing or the Oregon Trail – and that definitely is a key differentiator, so I need to constantly get insight from millennials. It helps me better understand consumer's habits and our target audience.