PEER 150 Executive Interview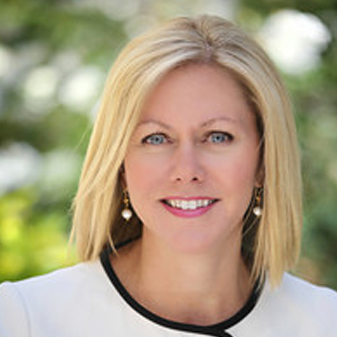 DeAnn Marshall
SVP, Chief Development and Marketing Officer
Children's Hospital Los Angeles
PEER 150 - Marketing
Q. Can you give an overview of your background? Where your career began and how you ended up in your position at CHLA?
My career began in public relations. My first job was in Pittsburgh with Ketchum where I helped to launch their health care practice. During that time, I took on a pro-bono project, and it happened to be the 100th anniversary of Children's Hospital of Pittsburgh. That was the first time I was exposed to a non-profit and the mission of the Children's Hospital. I fell in love with it. Through that experience I decided that if I was going to be spending the next 30 years working, that I'd really like to be doing something where I can have an impact and something that would be mission-driven.
I spent 12 years in various positions at Children's Hospital of Pittsburgh. Then, for lifestyle reasons we moved to California. It wasn't long until I was recruited to Children's Hospital Los Angeles. At CHLA I run two large enterprises: I oversee the marketing department and I also oversee the foundation. They are combined departments, and we have a goal of raising $100M annually.
Q. Have you ever exceeded the minimum raised dollars? What is the most that you have raised within a year?
Fortunately, we have exceeded our fundraising goals every year for the last five years, and we hope and anticipate that trend will continue. For example, our target for last year was $85M, and we raised $100M.
The need for philanthropy in support of CHLA is great, and our needs grow year over year.
Q. Within your role of Chief Development and Marketing Officer, what do you think are your biggest challenges?
There are two biggest challenges. Los Angeles is a huge and dynamic city. For us at CHLA, we are brand building and increasing awareness in this community. Los Angeles is a very busy market, and it's difficult to break through, but I think we have finally done that. When I equate my experiences to the East Coast, which is where I am from, many parents would not imagine taking a sick child to anywhere other than a children's hospital. The dynamic in Los Angeles is very different because of its geography. Not every family can drive an hour to access Children's Hospital Los Angeles so they take their kids to an adult hospital, which means they are not always getting the kind of care that they would receive at a children's hospital. Part of our charge is to educate parents within Southern California and refer them to what they have, a top 10 children's hospital in the community.
In addition to raising awareness, we obviously need to raise funds. One of our strategies has been to put some marketing dollars behind our ability to raise money. Two years ago we launched what is called the End of Year campaign, 'Live L.A. Give L.A.' where we appeal to the greater Los Angeles community to say: You live here. You educate your children here. You work here. Support your local charities, including CHLA.
We typically attract a celebrity spokesperson. This year it will be Drew Barrymore who will be helping to raise funds at year-end in support of Children's Hospital. Dawn Wilcox, Vice President of Corporate Partnerships, launched a campaign in March where one month out of the year is dedicated to supporting a children's hospital. Partners will tell us that they want to help but can't do it throughout the year, so we co-opted the month of March when there is not too much happening and we coined the phrase "Make March Matter." Corporate partners of all sorts, sizes and kinds—all businesses—can get together and help support Children's Hospital. Every corporate partner does it differently and partners in Make March Matter in a way that works for them, whether it's donating a percentage, a point of sale for a cup of coffee or a dollar for every test drive. Make March Matter is one of those opportunities where we really combine the forces of our marketing along with our foundation to help raise awareness, as well as funds at CHLA.
Q. Do you see changes in the habits of people donating, whether it's a corporate or individual donation?
Yes, there are some trends I am seeing, and one of note is mobile. Initially, we were not having any mobile traffic to our site but in the past couple of years, the number of people accessing the hospital's website via their mobile device has grown significantly. We track our online donations and we are seeing growth in visits to our website to donate. We're continuing to push for online donations and promoting the URL in ways for people to be able to make donations very easily. We are a full service foundation and a major gift shop. It has come upon us to raise $5 and $10 to $20 million through various proposals to individuals, corporations or foundations. The median gift size coming into our hospital tends to be $25. We are raising it online and through direct mail, but I am definitely seeing growth in online donations as well as mobile donations. There is certainly the "text to donate" or "text to give" and those are some options. I don't feel like we necessarily worked out that space yet the way we need to or should, but that's definitely another area.
Q. When you are forecasting for the next year, do you think the mobile space will be the most exciting technology that would be used in raising money, or do you see another trend coming into play?
Yes, certainly. What we are going to be moving towards is getting a better understanding of who our online donors are. How are they coming in? How are they accessing it? Who are they? We are really doing some segmented and targeted fundraising in that regard.
Q. It's wonderful so many people are giving back considering the medium donation is $25 and your annual fundraising goal is $100 million.
I agree. We received about 90,000 donations last year. Most of our outreach is within the Los Angeles area. We are very fortunate of the community support we receive.
Q. In your role at CHLA, what is your management and communication style? For example, what skills do you use as a leader over your department in retaining and placing talent?
I have a number of direct reports and I meet with them biweekly to once a month, and in between I am in constant communication by way of email or phone. We typically have formal agendas when we meet which they will prepare and I will add agenda items to them as well. I am fortunate in that I have a really strong and dedicated team. I tend to not recruit people who are like me. I want to recruit individuals who have skills and abilities I don't have because I think that rounds us out and makes us a better team. My management style is I don't micromanage them. If I have to, there is something wrong. I really let them do what they are here to do. I will assist, I will support and I will challenge, but at the end of the day I try not to be in their way so they can be effective in their roles. I am laser focused on the goals that we have to achieve, and they all know them. I send emails out to the entire team monthly saying here is how we ended the month, here is where we stand against our goal. I look at our prospects on a monthly basis and review any strategies with them, where they need support. That's really how I work with my team. We are all busy and so not all of us are in the office often. I rely heavily on email, text, and phone calls when I am in the car and offsite. For someone in my role, I am always connected. That's how I manage because I can really never anticipate when something is going to pop up that I need to deal with. I am available to my team 24/7.
Q. On that note, how do you balance your work and personal life?
I think it's important to have a balance and I am a fan of doing so. When I'm home, I try to be home and present. That being said, if there is a deadline or a need that evening, I will address it. Because I work so hard during the week, when I have a weekend and I can get out on my bike and clear my head, I do that. I can manage to do so when it's marked on my calendar. If it's not on my calendar, it won't happen. I schedule personal time on my calendar as I do my professional time, which allows me to know, for example, I am at the soccer game on Saturday, I am going to be reading in the class on Friday, or I am going to be out on my bike on Saturday afternoon. This is the process that works for me.
Q. What is your advice to today's marketing professional coming out of college or even an executive wanting to change their career and move towards the role of a CMO? With your experience, what would you say to anyone who is looking to get there?
I think that with people coming out of college, they need to work hard and have an open mind. I think they have to be willing to take risks and seek out opportunity, even create opportunities for themselves and go the extra mile. It may sound old fashioned, but I think that is really what it takes. That is what I notice with that generation of people now. I want risk takers, I want people who can work together as a team, and I want people who are open to new challenges and new opportunities.