PEER 150 Executive Interview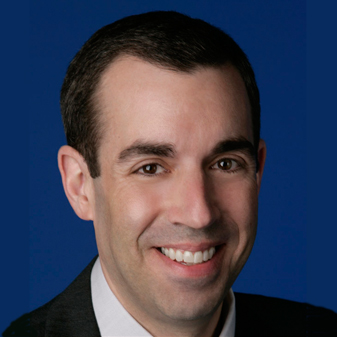 Barry Leffler
CMO & VP, Marketing & Strategy
Tenet Healthcare
PEER 150 - Marketing
Q. Can you give me an overview of your background? Where your career began and how you ended up in your position at Tenet Healthcare?
My background is not in healthcare, but in the media world. My whole career was in media. I spent 15 years at NBC in Miami, London, New York, and Raleigh, North Carolina. I then bought a radio station in Chapel Hill which I owned for five years.
How I ended up at Tenet: My partner and I had decided to sell our radio station. We had basically taken a small AM station, added a FM station, and launched a major unique digital play. We had grown it to a point where it either needed to acquire or be acquired. We were a stand-alone operation competing against multi-station groups in the market. Capital markets were still tight and my partner was in his 70's and ready to retire, so we decided to go ahead and sell. We hired a private broker and put it on the market in a quiet type of way. I started to whisper in the ears of some personal and professional friends that by the end of 2013 I would be looking for something new. One of those people was at Tenet Health and establishing a new business development unit, part of which was marketing. She had created a job description for a new position at Tenet, a Chief Marketing Officer. Despite Tenet being a $19-billion-dollar, Fortune 200 company, they never had a true CMO. Strategic consumer marketing was not a priority in healthcare until recently. Five years ago, almost all business came through physician referrals and health plans. Now, consumers have far more choice and/or influence in their healthcare decisions. And "Consumerism" is now in full force in this industry. She sent me the job description and asked if I would take a look at it. I said I would, although I was not all that serious. I hadn't been considering anything outside of media. As I started looking at it deeper, I found that it was an exciting opportunity to literally build a national marketing organization from scratch. It's an environment where there hasn't been a long history of data and evidenced based marketing but a real need and opportunity with huge support from the top of the organization. One thing led to another and here I am. It's been one of the most invigorating couple of professional years I have had in a very long time. It's been great.
Q. In your current role, given a huge change into a new industry, what do you think your biggest challenges have been?
My biggest challenges are, number one, doing marketing in a contemporary, modern-day way in healthcare. It's fairly new for our organization. To a certain extent what we're undertaking is a big giant "change management" project as we make the shift from "marketing by gut" to "marketing by evidence". Traditionally, marketing in newspapers and television was the focus and now we're trying to make the pivot to highly targeted marketing efforts with a digital first approach. That would be the biggest challenge and also the opportunity. Second, is putting the right people in place to do this and giving them the right tools to work with.
Q. How many people are in your marketing department?
In each of our 80 plus hospitals, we have a marketer, sometimes two depending on the size of the hospital. We have established regional service centers to support the hospital marketers with website management, CRM, marketing automation and creative services. We also have a small group at the home office in Dallas to provide additional support, strategy, resources, and to facilitate sharing of best practices.
Q. Considering your marketing executives' responsibilities, do you work closely with your IT department?
Yes, we have to have a strong partnership with IT. We've got to be fully aligned with our IT department. You have to have a strong relationship and partnership with your IT department if you are going to be successful.
Q. Have you seen changes in consumer's habits in the last six months? Are the changes rapid or slow in the healthcare industry?
I think it's fast changing. With many higher deductible health plans, all of a sudden people have a lot more money coming out of their pocket. They are becoming strong consumers like they are in any industry where they compare and shop. They are researching. It used to be someone would have a low deductible and a $20 co-pay for insurance that covered almost everything. Well, now you have thousands of dollars coming out of pocket as a consumer. It's the same thing when you are buying a car or going to the grocery store. It doesn't really matter what it is, you're going to research. You are going to look for not only quality, but value. As people are making more decisions themselves, more and more of our industry is being consumer directed or there is consumer influence, or consumer partnership with regard to physicians, treatments and location for services. There are also more ways than ever to get access to treatment. We now have urgent care centers everywhere. Free standing emergency rooms are a growing segment. Telemedicine is finding its role. Different levels of care centers are a good thing as it helps us get people to the right setting for their health issue. There is a lot more consumer involvement in everything from money out of pocket to emergency treatment to outpatient treatment. The changes are happening rapidly.
Q. What advice would you give to a future marketing professional?
The number one piece of advice would probably be to come into the industry as prepared as possible from a data and analytics perspective, in addition to digital and traditional marketing processes and execution. We have to put aside our thinking about the traditional ways of how people shop for services and products, and how people respond to advertising. What messages work and don't work? What data will help lead us down the right path? Local knowledge will always be vitally important, but we need to follow what consumers tell us what they want, what services they want, how will we best meet their needs. How to connect with consumers and how we make access easy is only going to happen by following the data and following the evidence. Those who are coming out of college with degrees that give them knowledge at the intersection of marketing and data analytics will be much more prepared than ever before.